"

Due to the unfortunate accident, the Milton & Area Parks Board can no longer condone the use of the climbing area within the park boundaries.

Park Warning Notice

"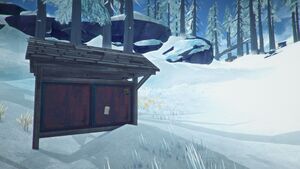 Milton Park is a location in the Mountain Town region. From Milton it can be found by taking a right at the Orca Gas Station. A noticeboard can be found at the entrance, and there is a park office further up the hill. At the top of the cliff is a Picnic Area with a rope climbing spot.
Ad blocker interference detected!
Wikia is a free-to-use site that makes money from advertising. We have a modified experience for viewers using ad blockers

Wikia is not accessible if you've made further modifications. Remove the custom ad blocker rule(s) and the page will load as expected.