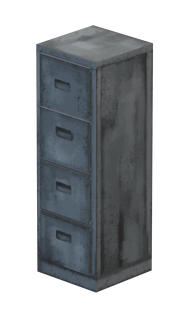 File cabinet is a stationary interactable object in The Long Dark.
File cabinet is a usual piece of an interior for indoor places which are also used as offices.
File cabinet is used as a storage for items and have four drawers. Each drawer can hold up to 10.0 kg of items, making one file cabinet total capacity of 40.0 kg.