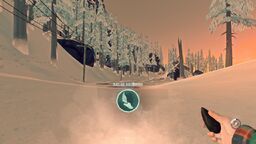 Feats are a set of accomplishments requiring an action to be done a certain amount of times similar to survival skills. Unlike skills, progress towards feats is tracked across all of a player's Survival mode games and challenges, and do not need to be completed in a single playthrough. When a feat is completed, a bonus is unlocked that can be applied to any new Survival mode game.
Players are able to select a number of unlocked feats to activate for each playthrough based on the difficulty selected. The number of usable feats for each difficulty level is listed below.
| Difficulty | Active Feats |
| --- | --- |
| Pilgrim | 5 |
| Voyageur | 4 |
| Stalker | 3 |
| Interloper | 2 |
List of feats
Edit
Each of the currently obtainable feats are listed below, along with the requirements for unlocking and the unique effects.
| | Feat | Requirement | Effect |
| --- | --- | --- | --- |
| | Book Smarts | 250 hours of research | 10% benefit from each completely researched book |
| | Cold Fusion | Spend a total of 100 days outside | Permanent +2C bonus to Feels Like temperature |
| | Efficient Machine | Survive 500 days | Consume 10% fewer calories |
| | Fire Master | Start 1000 fires | Survivors start with a Level 3 Fire Starting skill |
| | Free Runner | Sprint 50 kilometers | Sprinting burns 25% fewer calories |
| | Snow Walker | Travel 1000 kilometers | Stamina bar recharges 20% faster |